No Comments
May Liquid Round-Up
After just about a month of consistent rain, Spring has finally decided to rear it's lovely head. The last week has gifted us with the finest weather of 2012 so far, providing us all with some much needed Vitamin D to render our ghostly white bodies mild tones of caramel.
It's most likely because we have such utterly crap weather for most of the year that we British know how to make the most of the sun. Gilles Peterson even dedicated his entire show to music that celebrates the sun last Saturday. As such, we've decided to add to this canon of sun-splashed sounds with a round up of the best in this month's liquid funk – that oh-so-summery of musics.
We'll be looking at the following releases this month:
dRamatic and dbAudio – Far Away / Take My Hand [Mars Recordings]
Phil Tangent – Forgiveness / The Hardest Part [Rubik Records]
Lenzman – How Did I Let You Go / Wordsworth [Metalheadz]
Donnie Dubson – Donnie Dubson EP [Fokuz Recordings]
Marky & SPY – Love Affair / Last Night [Innerground Music]
Intersolar – Indications EP [Phuzion Digital]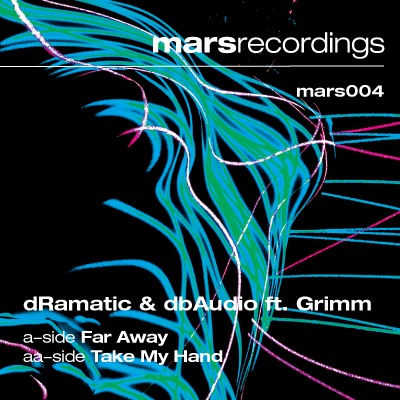 Ingredient's sister offprint Mars Recordings, inspired by the legendary 90s Speed night at London's Mars Bar, is quickly becoming a buy-on-sight label in its own right with its post-GLR outlook and steady flow of superbly crafted releases. With Dramatic and dbAudio having come along in leaps and strides since their first 2008 release on Liquid Brilliants, it was only a matter of time before they'd produce a follow-up to the label's debut MARS001 produced by the duo themselves – So Strong / 6 Degrees. Enlisting the vocal talent of Hybrid Minds' starlet Grimm, MARS004 is another typically sultry and musically-adept piece. The A side, Far Away, introduces reverberating chords, cleverly-structured vocal snippets and a funky bass lick before progressing into a bouncing post-Jungle roller layered with a smooth saxophone flourish and Grimm's eponymous lyrics. On the flip, Take My Handcontinues in much the same vein whilst replacing the A side's tiered drum structure with an unprocessed Amen loop and pipe-organ chords. An enduring, quality-assured piece released on limited-edition white vinyl.
Listen here: http://soundcloud.com/marsrecordings
US-based label Rubik Records present their latest offering from an overwhelmingly underappreciated and under-released producer, Soul:R favourite Phil Tangent. With releases under his belt whose quality and strength of depth speak for themselves – including a joint collaboration 12" with NZ wonderkid Tokyo Prose on Samurai and a blissful contribution on Soul:R with Lunar / Billie's Smile – the Brazilian-born artist steps out of a brief hiatus with a release whose delicacies reign supreme; an alluring celebration of careful attention to detail over harsh and ungainly sound-clash. The A-side's sum of parts gel superbly: Forgiveness introduces clean breaks and an omnipresent chiming ambience to echoed vocals, flickering synths and minimal Reece stabs, whilst on the flip, The Hardest Partbecomes a more emotionally reflective roller, whose warm chords, 'I wanna know' vocals and loose string ensemble ends the piece on a more mellow, solitary note. RRD030 is a desperately needed re-arrival from one of the brightest talents to emerge within the post-90s Intelligent drum and bass scene of recent years.
Listen here: http://soundcloud.com/rubik-records/sets/rrd030-phil-tangent/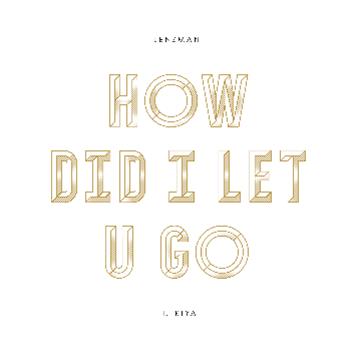 Liquid figurehead Lenzman has come to represent everything the genre has to offer in his relatively fledgling career – musical clarity, refined, uncluttered arrangements and classical harmonies – with some seminal releases over the years for flagship labels such as Soul:R, Phunkfiction, SGN:LTD and BCee's Spearhead to name but a few. In recent years however the Dutch maestro has justly found a label to call home, that label being Goldie's legendary Metalheadz, providing the stellar METH094 –Lasers / Broken Dreams – at the height of summer 2011. Lenzman returns on the label with another typically sensuous 12" oozing with creative personality and technical proficiency, which also reunites the producer with songstress de jour Riya after the resounding success of one of 2010's stand-out tracks, Open Page. How Did I Let You Go is a beautiful display of the duo's artistry: Riya's vocals glide elegantly over Lenzman's smooth arrangement like hand in glove, whilst a faultless piano melody and bouncy pads over a pristine drum pattern come together to create a rare poignancy. On the flip,Wordsworth explores the contemplative as opposed to the A-side's uplifting tone, introducing a trademark spatial expanse, reverberating pads and crisp claps to those familiar METH094 vocals 'I love you my sweet, sweet baby' and Lasers-esque understated bassline. A graceful, lasting release that both epitomises classic liquid vibes and flirts with Metalheadz' trademark tear, sure to continue to prove Lenzman's mettle as one of the scene's key talents.
Listen here: http://www.redeyerecords.co.uk/dev/asp/view_product.asp?id=30982
Liquid's flagship label Fokuz Recordings have continued to grace the scene with an innumerable amount of quality, substantial releases spread across parent and sister label Celsius since its pre-millennium inception. With a steadfast commitment to championing soulful electronic music and breaking new talent within its occasionally breathtaking release schedule – which other labels can boast three full compilation LPs, two artist LPs and a plethora of 12" within the parameters of 2012? – the Dutch label approaches the summer months with a six-track EP of exceptional inventiveness and diversity from one of Europe's brightest new artists, Irish-born German denizen Donnie Dubson. It becomes immediately apparent as to why Fokuz has given Donnie the creative freedom a six-track release entitles. The trademark rollers stand alone as an entity unto themselves, kicking off with the typically affecting and clinically arranged Assemble and Shades of Grey before moving into the sweeping amen-laden sounds of Transition and the synth-abundant Silver Plate. Yet it's within the blissful unexpected that the EP finds its core strength: Muted Horns piercing stabs and marauding mids offer a refreshingly crisp and unique take on the standard formula, whilst Strange cleverly removes any wayward percussive layers as it approaches a warm, sparse sound more akin to the Autonomic.  What remains startling is artist and label's universal sound excellence in the face of digital domination and therefore overall quality dilution, and in this way the Donnie Dubson EP should be celebrated for its merits.
Listen here: http://soundcloud.com/fokuzrecordings/sets/donnie-dubson-fokuz-056/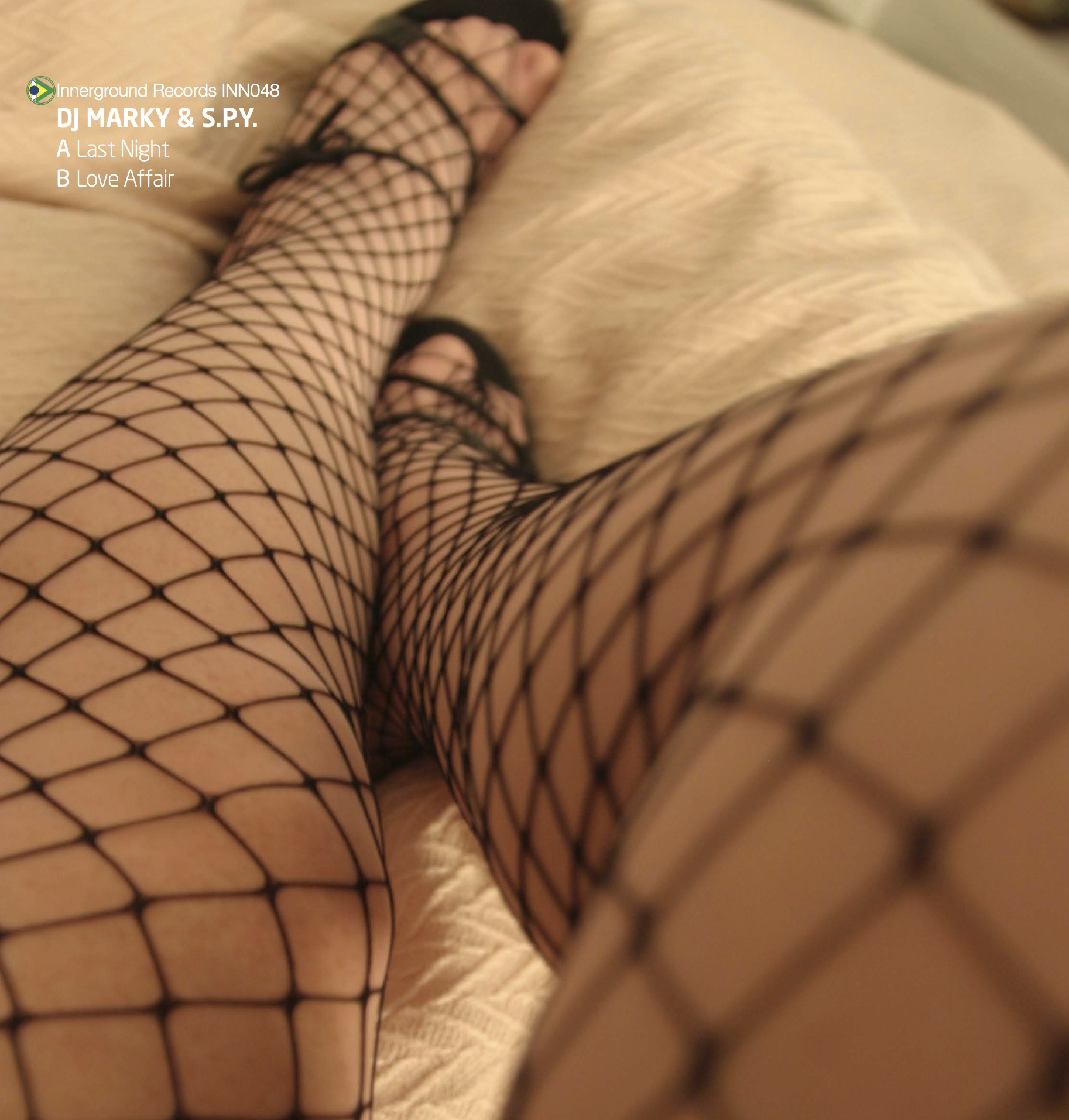 Sao Paulo-based DJ Marky and S.P.Y. return on Marky's own Innerground Music with a return-to-form 12" of two sun-kissed slices of summery seduction. Last Night is typical Marky; the kind of liquid that makes you question why you ever despaired for the decline of D&B. On the flip, Love Affair is a stunning re-working of a track by the immortal queen of New York jazz, Billie Holiday. Looping the blissfully cheerful strings from The End of a Love Affair and deftly slotting in a beguiling sample from the peerlessly captivating voice of this timeless songstress, Marky and S.P.Y. once again strike gold with their simplistic approach. A luscious and languid jam with no pretention, Love Affair proves they can still blow most liquid producers out of the water, even after over ten years in the game. There's no doubt this will be opening and closing sets around the world for a long time to come, so keep an ear out for that unmistakeable hook. There'll be no death of this music so long as Marky's involved.
Listen here: http://soundcloud.com/innergroundmusic/sets/inn048-dj-marky-s-p-y-last/
Special mention must also be given to Intersolar's track The Source, off the Indications EP. It's the first time we've come across the German artist, but this EP has been riding high in D&B charts in the last couple of weeks and The Source displays perfectly his deeply personal and melodic output. More to come from this talent we hope!

Comments