No Comments
Mikal - Headbanger / The Chant
Utopia Music has become something of a haven for progressive beats since its inception in 2009. Its inexpansive yet rich catalogue has showcased artists simmering on the verge of the scene's elite; a place to call home for one-half brothers Villem and Fields (Mute) & Mako. The label has consistently pushed a refreshing variety on the back of two excellent releases: the first from Andyskopes & Coerce [UM006], a personal favourite of mine that offers a symmetrical menace and beauty, as rare and thrilling a 12" you're likely to find in contemporary drum and bass. With Mute & Mako's sonically-precise UM007 receiving support across the board, Utopia moves forward into its eighth chapter with a tearing release from Metalheadz-signed newcomer Mikal.
The Chant opens with a fine display of ominous atmospherics and staggered build-up, slowly progressing towards its dual-snare fluctuating swagger at the drop. A sweltering bassline filled by an interesting array of flittering hi hats and entomological movement, an A-side that serves as a firm presentation of Mikal's no-holds-barred musical approach.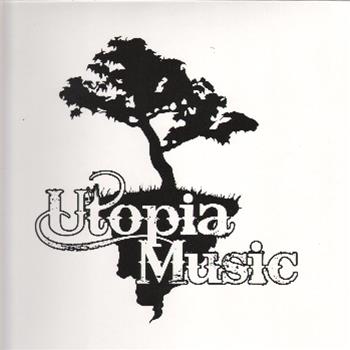 On the flip, Headbanger manages to step the pace up a gear. Moving quickly into the drop, its silky mids glide across a spacious and uncomplicated arrangement dominated by piercing snares and Amen flourish. A monster of a track that certainly lives up to its title, and a fitting conclusion to another solid and engaging release from Utopia.
Be sure to pick up Villem's Heart as well, a lovely free download given away by the folks over at Example Media.
Out May 7th.
Comments