No Comments
REVIEW: Villem & McLeod - 'Another Star' / 'Keeper Of The Sun'
'Liquid' is perhaps DnB's most recognisable sub-genre upon listening, borrowing elements from the past with its sample-dominated structures and elegant musicality. Yet perhaps this continuous cycle of homage prevents its evolution as a sub-genre; we could argue that liquid is forever tethered like ball and chain to hot weather and the good vibes that come with it. With this in mind, Villem & McLeod's latest single on Samurai Red Seal certainly could not have come at a better time, but does it sacrifice its potential for longevity as a result?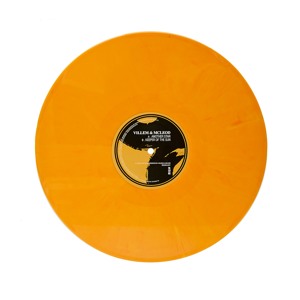 The tracks themselves certainly testify to the production ability of the relatively fledgling artists: 'Another Star' with its organic drum arrangement and careful subtlety building towards that stuttering mid and subwave combination; 'Keeper Of The Sun' with its more direct approach of dominating piano chords and swirling wisps of arpeggios. There's an air of assuredness around the pair, a confidence in its sparing parts that really must be commended that stays on the right side of poignancy as do the best tracks that fall under this musical umbrella. What lingers most across the pair for me however is the overwhelming (or underwhelming) tone of passivity. With this being one of the dominant traits of liquid itself this could have been expected, but I feel like there's too much familiarity at play here, a sound we've most probably heard before in some other reincarnation. No disrespect to Villem & McLeod themselves who have carried the diversity in their catalogue with excellent production poise but in terms of the single's reflection of the genre itself, for me personally I feel it lacks adventure, something altogether different  that would help to separate it from the pack. Maybe I'm missing the point entirely and this 'laissez faire', casual attitude comes in hand-in-hand with the summer heat-laced territory.
All in all a rather safe release from team Samurai team, one that's had a lot of support from fans and DJs and sure to be a big player moving into festival territory over the coming months. Two well-produced pieces that just didn't move me personally unfortunately – but where would we be if the line dividing objectivity and subjectivity dissolved?
Villem & McLeod – 'Another Star' / 'Keeper Of The Sun' is out now, grab yours via Samurai's official  online store.
Comments